You are viewing a Past Event. Information here is available for reference.
The 2016 edition of the Science of Eradication: Malaria leadership development course was hosted by the Barcelona Institute for Global Health from June 12-18, 2016. The course provided a diverse cohort of malaria experts from 29 countries with a multidisciplinary perspective of disease eradication.
Faculty from the three partner institutions, as well as malaria experts from around the world, shared their expertise on a range of malaria topics including:
past disease eradication efforts;
malaria biology and epidemiology;
vector and parasite biology;
application of vector control, drug, and vaccine strategies;
economic and financial tools and strategies;
impact of social and political factors;
surveillance techniques; and
modeling to evaluate the effectiveness of eradication strategies.
This course is accredited (2 tropED ECTS credits) by the University of Barcelona.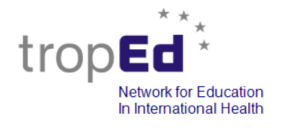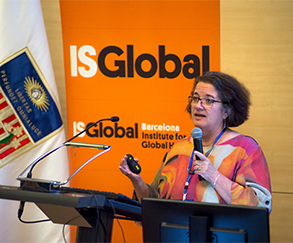 Priorities for Malaria Eradication R&D
Regina Rabinovich, Director of the Malaria Elimination Initiative, International Scholar at the Barcelona Institute for Global Health, and ExxonMobil Malaria Scholar in Residence at Harvard University, discussed priority questions for future progress and areas of neglect in the field of malaria eradication research.