You are viewing a Past Event. Information here is available for reference.
In 2015, the Science of Eradication: Malaria leadership development course returned to Boston, MA, where it was hosted at the Harvard Business School. The Core Course provided individuals working in broad areas of malaria with a multidisciplinary perspective of disease eradication.
By providing participants with a basic toolbox of knowledge and skills, including the effective use of real-world evidence and data, the Core Course strengthened participants' problem solving and analytical skills to design and implement appropriate intervention strategies.
Participants enrolled in the Core Course gained knowledge and skills to develop and direct malaria control, elimination, and eradication programs through an understanding of:
past disease eradication efforts;
malaria biology and epidemiology;
vector and parasite biology;
application of vector control, drug, and vaccine strategies;
economic and financial tools and strategies;
impact of social and political factors;
surveillance techniques; and
modeling to evaluate the effectiveness of eradication strategies.
This course is accredited (2 tropED ECTS credits) by the University of Barcelona.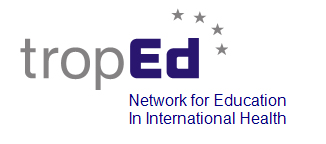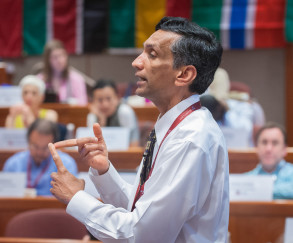 Social Marketing for Malaria Prevention
Kasturi Rangan, Malcolm P. McNair Professor of Marketing at Harvard Business School, discussing the concept of social marketing and its application to public health for malaria prevention.