You are viewing a Past Event. Information here is available for reference.
The Core Module of the 2014 Science of Eradication: Malaria leadership course was hosted June 1-6 in Basel, Switzerland. 53 participants with diverse backgrounds, representing 31 countries, contributed to dynamic and important discussions on a wide range of malaria related topics.
Taught by faculty from the three partner institutions as well as guest malaria experts, the Core Module addressed a range of malaria topics including:
History of eradication campaigns:
Parasite and vector biology;
Application of vector control, drug, and vaccine strategies;
Challenges presented by P. vivax;
Impact of social, environmental, and political factors;
Modeling to evaluate the effectiveness of eradication strategies;
Surveillance techniques;
Communication and advocacy, and;
Role of supply chains in delivering interventions.
The 2014 Science of Eradication: Malaria leadership course Core Module was accredited (2 tropEd ECTS credits) by the University of Barcelona.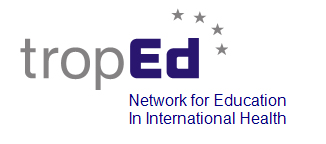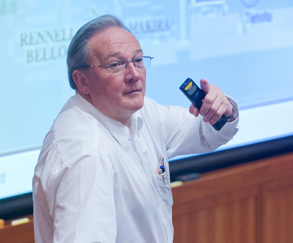 Disease Surveillance
Participants in the Core Module discussed the increasing importance of disease surveillance in order to identify and attack "hotspots" where malaria transmission is emerging.